Shop Columbus Ohio's Best Homemade Goods
Not Your Mama's Craft Market is a one-of-a-kind Columbus, OH craft market. Organized by two long-time makers, NYMCM is 100% local and 100% handmade. 
Each and every maker from the central Ohio community is thoughtfully handpicked for quality, authenticity, and style. Our venues are selected not only to uniquely showcase our makers but also to inspire them and our thousands of shoppers. That passion for the community has made us one of the top 10 events in Columbus for the past several years.
Do you have questions about our markets? Contact us now! Otherwise, keep reading for more information.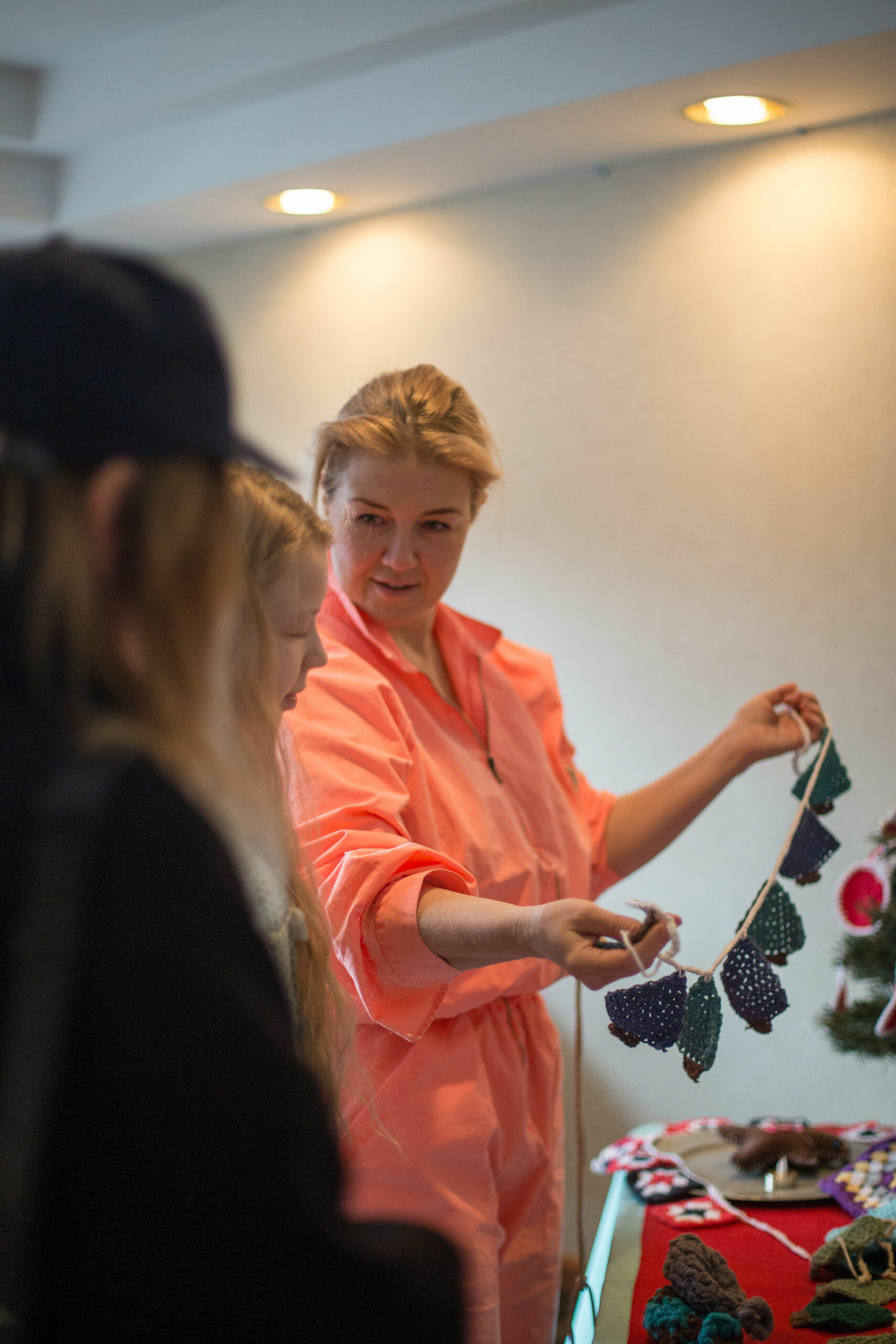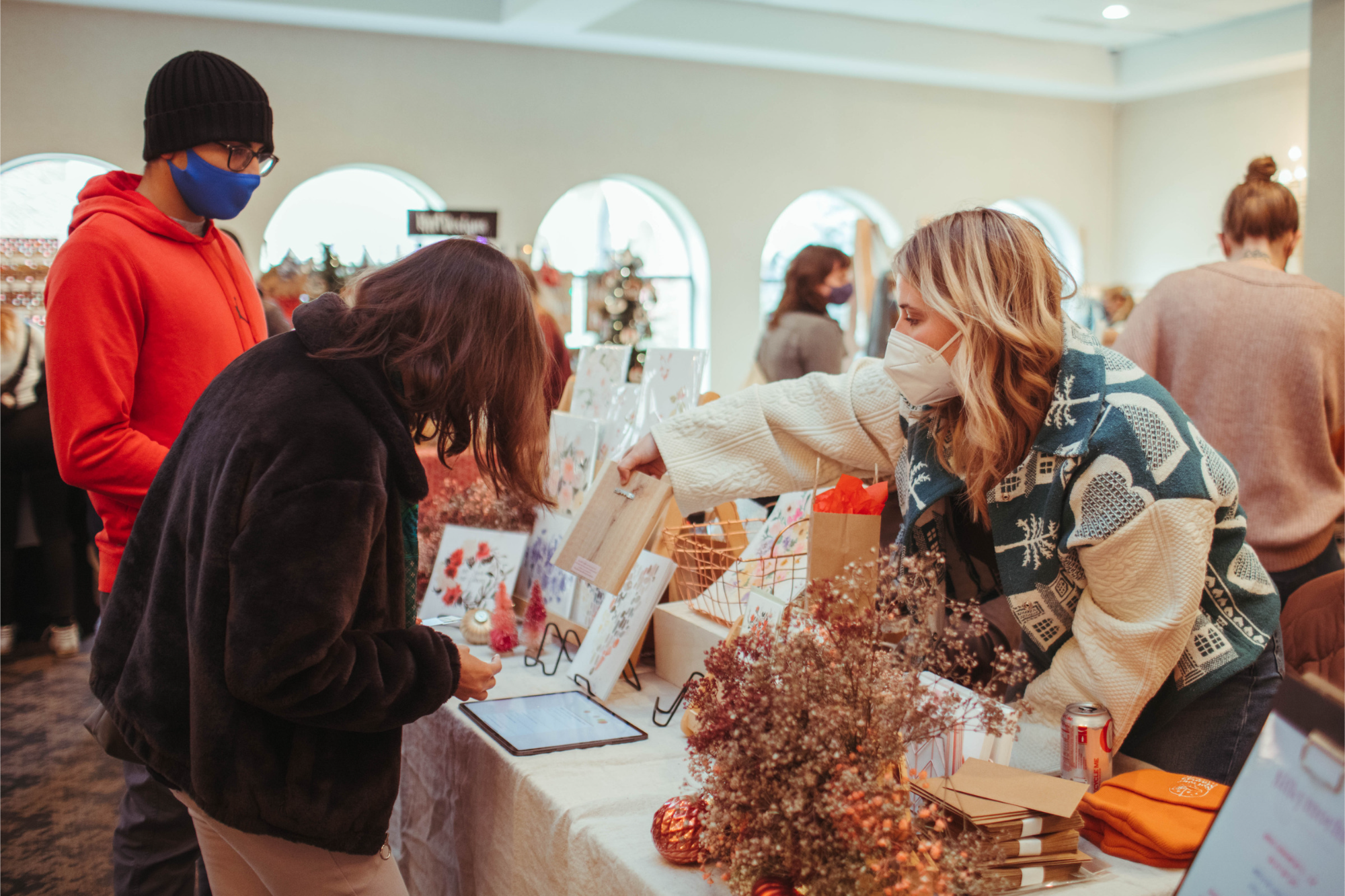 Not Your Mama's Craft Market is always open to partnering with like-minded artists, makers and businesses. Sponsorship opportunities are available as well. Have an idea or question? Reach out to us today!
Not Your Mama's Craft Market 2023 Market Schedule
October 8, 2023
It's back for another year of fall fun! The Oct. 8th NYMCM Fall Market returns to BrewDog. Join us as we pack the BrewDog's beer museum with 50+ handmade business, curated boutiques, vintage shops and more creatives. Don't miss outside for boutique trucks with even more shopping! Drink and shop the day away with us, then head over to BrewDogs taproom, patio, bars, dog park, game areas and more! As always, all good dogs are welcome to shop the market and explore BrewDog, with the exception of the restaurant.  
November 19, 2023
The Nov. 19th Market is back for it's second year and ready to kick off the Holiday Market Season! Join us at The Exchange in Dublin's Bridge Park. This market will host 90+ Makers and requires a ticket for the first 3 shopping hours. Admission is free for the final 2 hours. Tickets can be purchased in advance here or at the door while they last. In addition to our market, you'll find lots of restaurants, bars, shopping and entertainment such as North Market – Dublin, Pins, 16 Bit, VASO rooftop bar and more. Make a day of it!
November 26, 2023
November 26th is a busy day for NYMCM.
This market will be 1 of 2 happening on Nov. 26th. NYMCM will be back at BrewDog in their 6,000 sq ft craft beer museum.
This market is free to attend and will showcase 50+ creatives!
Again, you can expect quite the variety of handmade goods, perfect for your holiday shopping needs! Enjoy our community feel while also partaking in BrewDog's extensive drink and food menu.
November 26, 2023
Introducing our newest Holiday Market! The second of two amazing markets happening this day, the Nov. 26th Holiday Market at The Kee will be one for the books! Our shoppers and makers LOVED our summer market at The Kee so much, we had to return for a one of a kind holiday shopping experience. With over 100 of the best small businesses to shop from, you aren't going to want to leave, and you won't have to! This new venue can keep you busy from brunch till the wee hours of the night with bars, games, galleries, multiple restaurants and more all located conveniently in Downtown Columbus. Worried about parking? Don't. There is a huge lot on site.
December 3, 2023
The Dec. 3rd NYMCM Village Lights Market returns to German Village. Join us as we pack the Schiller Community Recreation Center with 100+ vendors inside two gymnasiums. Shop the day away with us, then head outside and explore the bustling brick streets of German Village's famous light festival. Hop on off the free trolley to explore all Village Lights has to offer including live music, local shops and restaurants, visits with Santa, and more!
December 10, 2023
The Dec. 10th Market will be held back at BrewDog's Canal Winchester location. With 50+ Small Businesses and tons of festive activities happening, this market is a family-friendly favorite. Not Your Mama's Craft Market will yet again take place during BrewDog's famous Santa Brunch! Last year this event included Santa, live music and LIVE Reindeer. We can't wait to see what they have in store for all of us this year!
What can you tell me about Not Your Mama's Craft Market 2023 markets?
At all NYMCM markets, you will find a thoughtfully curated host of Makers offering finely crafted items perfect for all your shopping needs.
Does NYMCM charge a fee for admission to their markets?
Admission is FREE to all NYMCM Holiday Markets with the exception of our November 19th Market at the Exchange in Dublin. Our Dublin holiday market was incredibly well attended last year so we are spreading out the crowed by ticketing this event. Don't worry, tickets will be cheap and we will be sharing more information about how to reserve your ticket soon! 
How can I find out about future NYMCM markets?
What criteria and qualifications do you look for in your makers?
Our market is juried by select members of our staff and other individuals in the local makers scene, whose opinions and tastes we value and trust.  Together we review the pool of applications handpick the artists and makers that are the best fit for NYMCM. We thoughtfully and carefully choose applicants based on a number of criteria, listed below.  You can also check out our Instagram page to see what makers we have chosen in the past.
Your work is designed and made by hand. Please provide information in your application if your products aren't entirely made by you or by hand.
Your work overall is cohesive and consistent, and you provide clear examples for us to view.
Your work is unique. If you are a returning vendor, we want to see how your work has progressed since last participating. We always want to offer our customers fresh ideas and items.
The average price of your items typically ranges between $1-150 and reflect a good value/price ratio.  Typically, you know what your work is worth!
Your website and/or social media pages provide clean and clear photos that are cohesive with the quality of NYMCM and can be easily shared for media purposes. 
You demonstrate that you are good at following directions and reading provided information.
If you are a pre-packaged edibles vendor, you offer unique packaging and flavors and have a well-designed booth. We expect artisanal food vendors to live up to the same level of integrity and quality with their products and displays as our other handmade participants.
Will there be food at your markets?
Because our markets are held at various locations, some being food and drink establishments, dining options vary from location to location. Each maker application will have specific requirements for food at each venue.  
Are NYMCM Markets stroller friendly and handicap accessible?
Strollers, Yes, BUT for your convenience and the convenience of those around you, we encourage you to leave them at home. NYMCM Markets are held only at reputable venues that conform to all fire and safety regulations. You will always find helpful volunteers at NYMCM markets in the event you need assistance. 
Do you have a question that isn't answered above? Reach out and we'll do our best to answer it!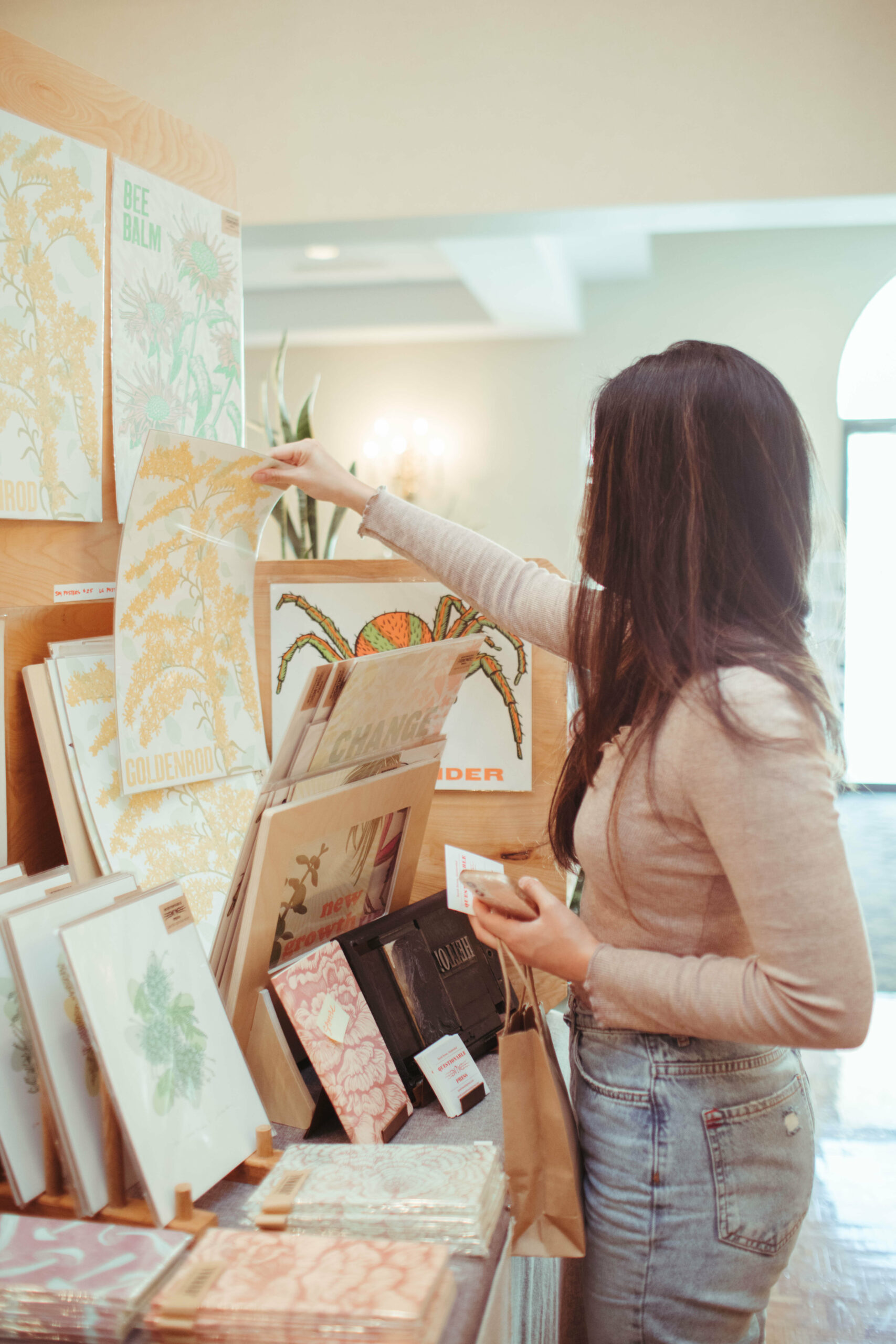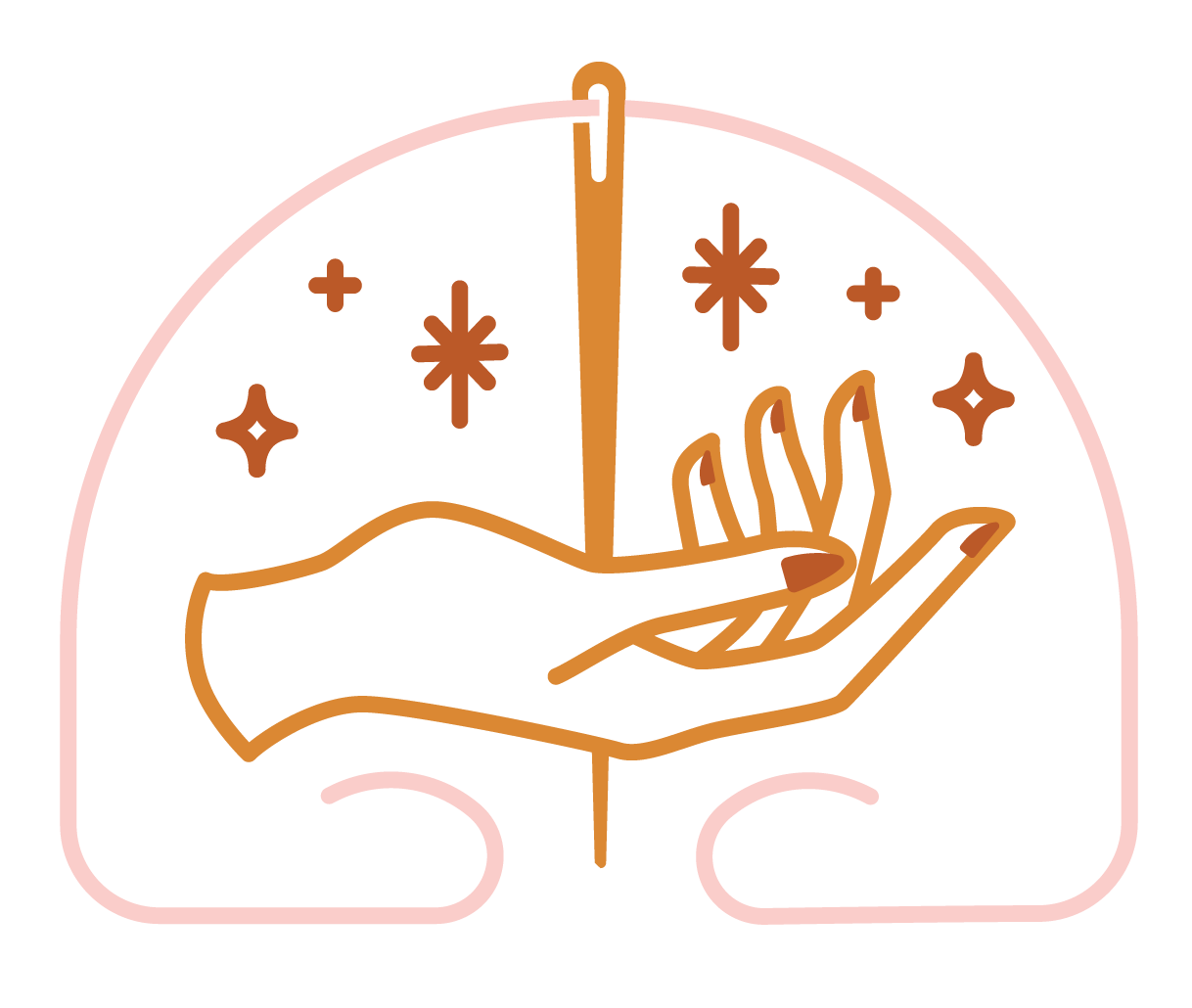 Support Your Local Community of Makers