The Top Columbus, Ohio Makers Market
Not Your Mama's Craft Market is a one-of-a-kind craft market with a loyal and enthusiastic base of shoppers. For the past 10+ years, many of our shoppers do all of their gift shopping at our markets.
We only accept the best of the best in trendy, unique, and handmade goods from central Ohio makers. That passion for the community has made us one of the top 10 events in Columbus for the past several years.
Want to join our growing and passionate community? Apply to our next market now!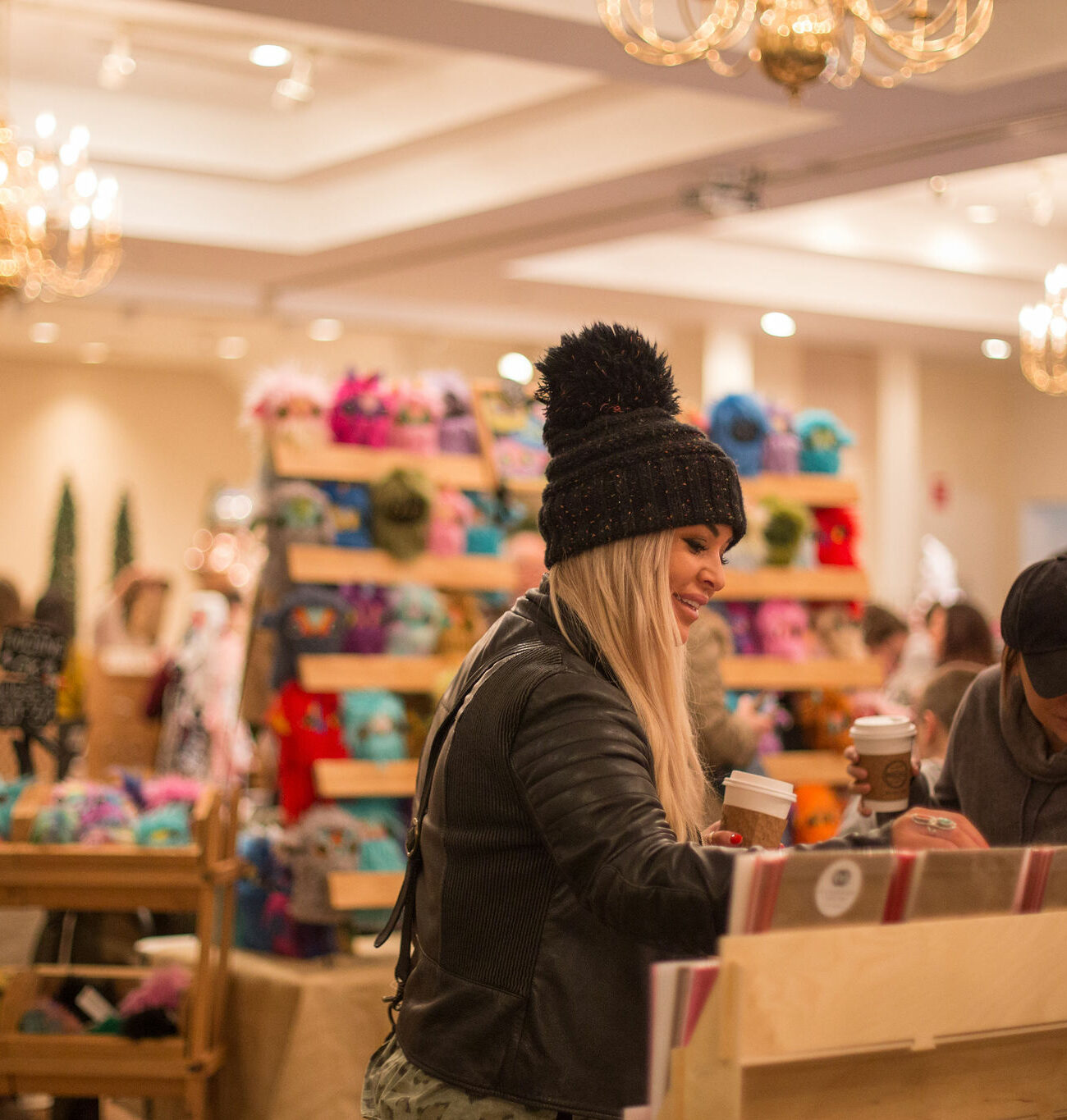 Mother's Day Market
Sunday, May 14, 2023
BrewDog Taproom & Brewery
Canal Winchester
* Applications closed
October Craft Market
Sunday, Oct 8, 2023
BrewDog Taproom & Brewery
Canal Winchester
Dublin Holiday Market
Sunday, Nov 19, 2023
The Exchange – Bridge Park
Dublin
* Applications coming soon
Shop Small Weekend Holiday Market
Sunday, Nov 26, 2023

* Applications coming soon
Village Lights Market

Sunday, Dec 3, 2023
Schiller Community Rec Ctr
German Village
* Applications coming soon
Santa Brunch Market
Sunday, Dec 10, 2023
BrewDog Taproom & Brewery
Canal Winchester
* Applications coming soon
How can I apply to be a maker?
What is Not You Mama's Craft Market's COVID-19 policy?
NYMCM and its partnering venues will be following all current social-distance safe-practice guidelines from the CDC and Ohio Department of Health with regards to COVID-19 at all of its markets.  These health and safety policies are subject to change as the CDC and Ohio Department of Health make changes to their respective guidelines.
What criteria and qualifications do you look for in your applicants?
Our market is juried by select members of our staff and other individuals in the local makers scene, whose opinions and tastes we value and trust.  Together we review the pool of applications handpick the artists and makers that are the best fit for NYMCM. We thoughtfully and carefully choose applicants based on a number of criteria, listed below.  You can also check out our Instagram page to see what makers we have chosen in the past.
Your work is designed and made by hand. Please provide information in your application if your products aren't entirely made by you or by hand.
Your work overall is cohesive and consistent, and you provide clear examples for us to view.
Your work is unique. If you are a returning vendor, we want to see how your work has progressed since last participating. We always want to offer our customers fresh ideas and items.
The average price of your items typically ranges between $1-150 and reflect a good value/price ratio.  Typically, you know what your work is worth!
Your website and/or social media pages provide clean and clear photos that are cohesive with the quality of NYMCM and can be easily shared for media purposes.
You demonstrate that you are good at following directions and reading provided information.
If you are a pre-packaged edibles vendor, you offer unique packaging and flavors and have a well-designed booth. We expect artisanal food vendors to live up to the same level of integrity and quality with their products and displays as our other handmade participants.
How does the maker and vendor selection jury work?
The NYMCM jury consists of 5 members, each of whom is active in handmade small business. After the application period closes, application fee payments are confirmed. If the fee has not been paid by the due date, the application is considered incomplete and discarded. All paid applications are then sorted by genre and individually scored according to the criteria outlined below. The top scorers are compared within their genre and selected to join the markert. A number of vendors in each category are offered a spot on our waitlist as cancellations often happen for personal reasons.
How much are your vendor fees?
Each market has a slightly different vendor fee structure.  Vendor fees will be listed in the application.
What does the vendor fee include?
Your fee covers venue costs, digital and print advertising, promotional materials including posters and other costs required to organize a Market. Makers will also be featured and tagged on our social media pages and website leading up to and during the market.
Are tables and chairs provided for makers and vendors? Is there anything else I need to bring?
Tables and chairs are not provided. Upon acceptance, vendors may be required to provide a barrier between neighboring vendor spaces.  Barriers may be as simple as a clear vinyl shower curtain or a canvas/fabric backdrop. In addition, all vendors must supply a hand sanitizer in their space for customer use.
I was a NYMCM maker in the past. Does that mean I'm guaranteed a spot at the next market?
No. What makes NYMCM such a unique market is our desire to bring our customers the newest and most current trends in handmade every year. We also want to showcase the best that the Columbus, Ohio maker community has to offer.
To do this we need a vast variety of makers at each market, along with new merchandise. This is why we hold such a rigorous application process. We LOVE having return vendors, but they must undergo the same jury process as everyone else. We check to see what new products they are offering and also discuss what kind of maker they were in the past. Did they help share market info online? Were they easy to work with? Did they follow all of our rules and deadlines? 
I applied in the past and was not accepted. Should I even try applying again?
Heck yes! As stated in the previous answer, we are always looking for new Makers. We have to turn down so many fantastic Makers simply due to space constraints at each market. This year there are twice the opportunities for Makers to be selected! Keep growing your skills and keep applying! We'd love to have you at one of our markets!
What if my business doesn't have a web page or social media accounts?
As much as we love to accommodate all makers, we highly depend on digital exposure for the all-around success of our markets. We do not require an expensive website or thousands of posts or followers from our makers, but we do require some sort of internet presence. This makes promoting, collecting promotion material, and communication much easier on our end. A simple Instagram or Facebook account or Etsy page is perfect! If you do not have an active online page, NYMCM may not be the right fit for you. 
Do you allow direct sales businesses?
No, we do not allow direct sale businesses to be a vendor at Not Your Mama's Craft Market. No exceptions will be made. If you pay the application fee and apply with a direct sales business, you will not be refunded. 
Can makers share booths?
Booth sharing is accepted on a case by case basis. Please reach out to us by email at notyourmamascraftmarket@gmail.com if you'd like to share a booth space. Both makers must apply and be accepted in order to share a space.
If I'm chosen to be a NYMCM vendor, what is required of me?
Watch your inbox! We try not to overload Makers on emails. When we do email you it is usually full of lots of important information. Please take the time to read these emails and file them to refer to later. It is very time consuming for us to respond to questions already addressed. 

Carefully read and make a plan to put our safety policies and procedures in place. 

Prepare your booth space. We are known for showcasing Makers with the most outstanding booth displays. Don't get lost in the crowd by not preparing the look of your display early. Presentation is just as important as your products. We highly suggest making a tape outline of your booth dimensions on the floor and doing a mock up of your space. Remember YOU have to fit in the space too!  No extra room outside of your booth is available for your display. All vendors must bring their own table and chairs. A floor-length table covering is required for all tables. Check out our

Pinterest Board

for ideas. 

Due to state mandated COVID-19 guidelines, vendors may be required to provide a barrier between neighboring vendor spaces. Barriers may be as simple as a clear vinyl shower curtain or a canvas/fabric backdrop. Vendors must supply a hand sanitizer inside their vendor space for customer use.

Vendors will be given digital marketing tools for social media use. We require vendors to share these marketing materials across their social media accounts.
How do I prepare to be a maker or vendor at NYMCM?
FIRST, read over our COVID-19 Safety Policy.
Do your research! There are many great books, blogs and networks out there to help you move forward with your business. We would love to help each maker personally figure out how much product to make, how to set up their space, and how to price their items. Though, with over 100 makers and the 100s of hours we dedicate to putting on a market, unfortunately we cannot. We can, however, direct you to our Pinterest Page that has many resources for makers. 
I've been accepted, but I forgot which booth size I applied for. Where can I find that information?
The easiest way to find your booth size is to refer to your acceptance email or PayPal invoice. You are also welcome to contact us, and we will respond as soon as we are able to.
I haven't done many markets. How do I prepare?
Do your research! There are many great books, blogs and networks out there to help you move forward with your business. We would love to help each Maker personally figure out how much product to make, how to set up their space, and how to price their items but with over 100 Makers and 100s of hours it takes to put on a market, unfortunately we cannot. We can, however, direct you to our Pinterest Page that has many resources for Makers.
What if I was selected and can no longer make the market?
Contact us as soon as possible. You may refer to the market agreement that is attached to your Acceptance email for our cancellation policy.
Do you have a question that isn't answered above? Reach out and we'll do our best to answer it!
Not Your Mama's Craft Market 2022 Market Schedule
May 14, 2023
Our Mother's Day Market boasts 50+ Makers, Bakers, Boutiques, Shopping Trucks and Vintage Shops. Grab a drink of your choice and grab all the goodies for your mama and yourself!  Stick around and enjoy an amazing Mother's Day Brunch by BrewDog inside or on their patio. Don't forget, all good dogs are welcome at BrewDog! 
October 9, 2023
Our October Market is a great way to bring in the fall! Our 50+ Makers will be taking over BrewDog's Beer Museum so you can shop and sip to your hearts content. Located just 15 minutes outside of Downtown Columbus, BrewDog is the ultimate location for craft beer, food, games, patio hangs, dog parks, walking trails and more! There is tons for you, your friends and your doggios to do after a fun day of local shopping. 
July 9th, 2023
This NEW Summer Market is in Columbus' newest venue, The Kee! The Kee is Columbus' newest place for music, art, and entertainment and offers incredible food and drink.  Come for the incredible shopping of 75+ small businesses and stick around to listen to music, play games, enjoy an art exhibit, or just hang out in The Kee's indoor and outdoor spaces located in the heart of the Warehouse District!
November 19, 2023
Our Dublin Holiday Market is coming back by popular demand!  This is the first of our 2023 Holiday Market lineup! Join our 90+ at The Exchange in Dublin's Bridge Park. In addition to our market, you'll find tons of restaurants, bars, shopping and entertainment such as North Market – Dublin, Pins, 16 Bit, VASO rooftop bar and more!  Due to popularity, this market will be ticket. 
December 3, 2023
The Village Lights Market returns to German Village. Join us as we pack the Schiller Community Recreation Center with 100+ vendors inside two gymnasiums. We will also feature food trucks and boutique trucks to enjoy while you shop for your holiday gift-giving needs!
November 26, 2023
More details on this event coming soon!
December 10, 2023
The Dec. 10th Market will be held at BrewDog's Canal Winchester location and feature over 50 Makers. A family-friendly favorite, this years' market will yet again take place during BrewDog's famous Santa Brunch! Last year this event included Santa, live music and LIVE Reindeer. We can't wait to see what they have in store for all of us this year!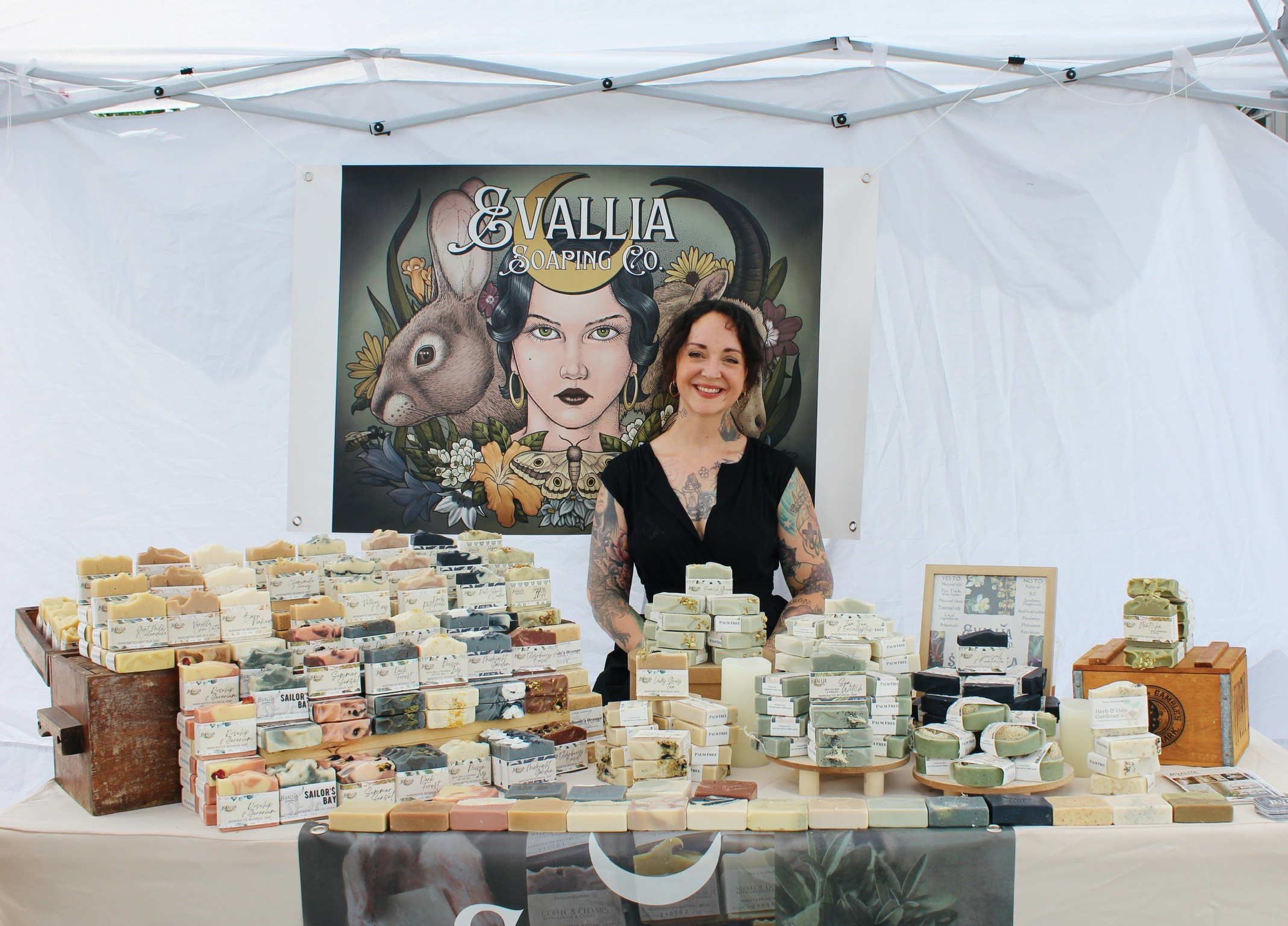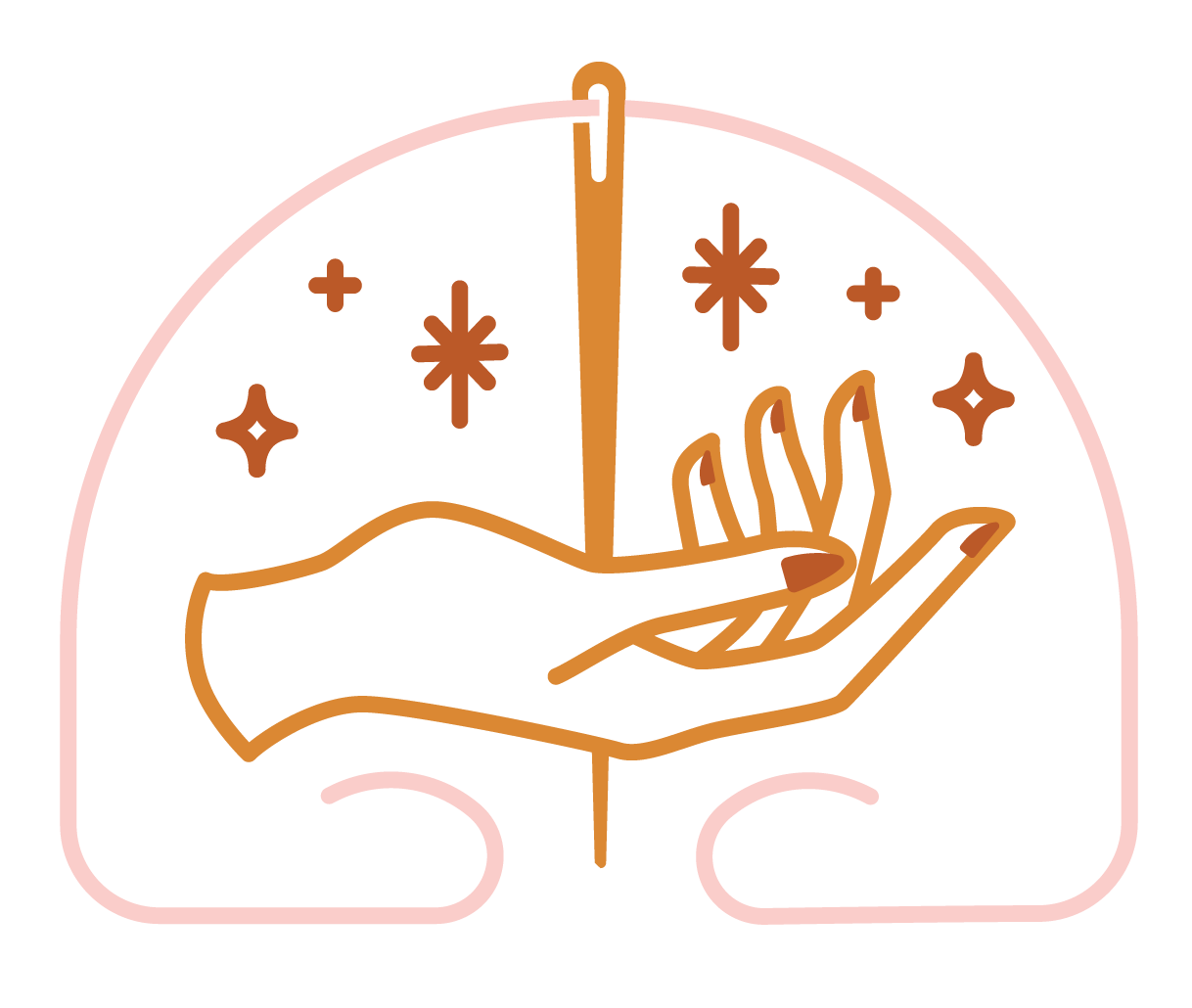 Join Our Columbus, Ohio Makers Community